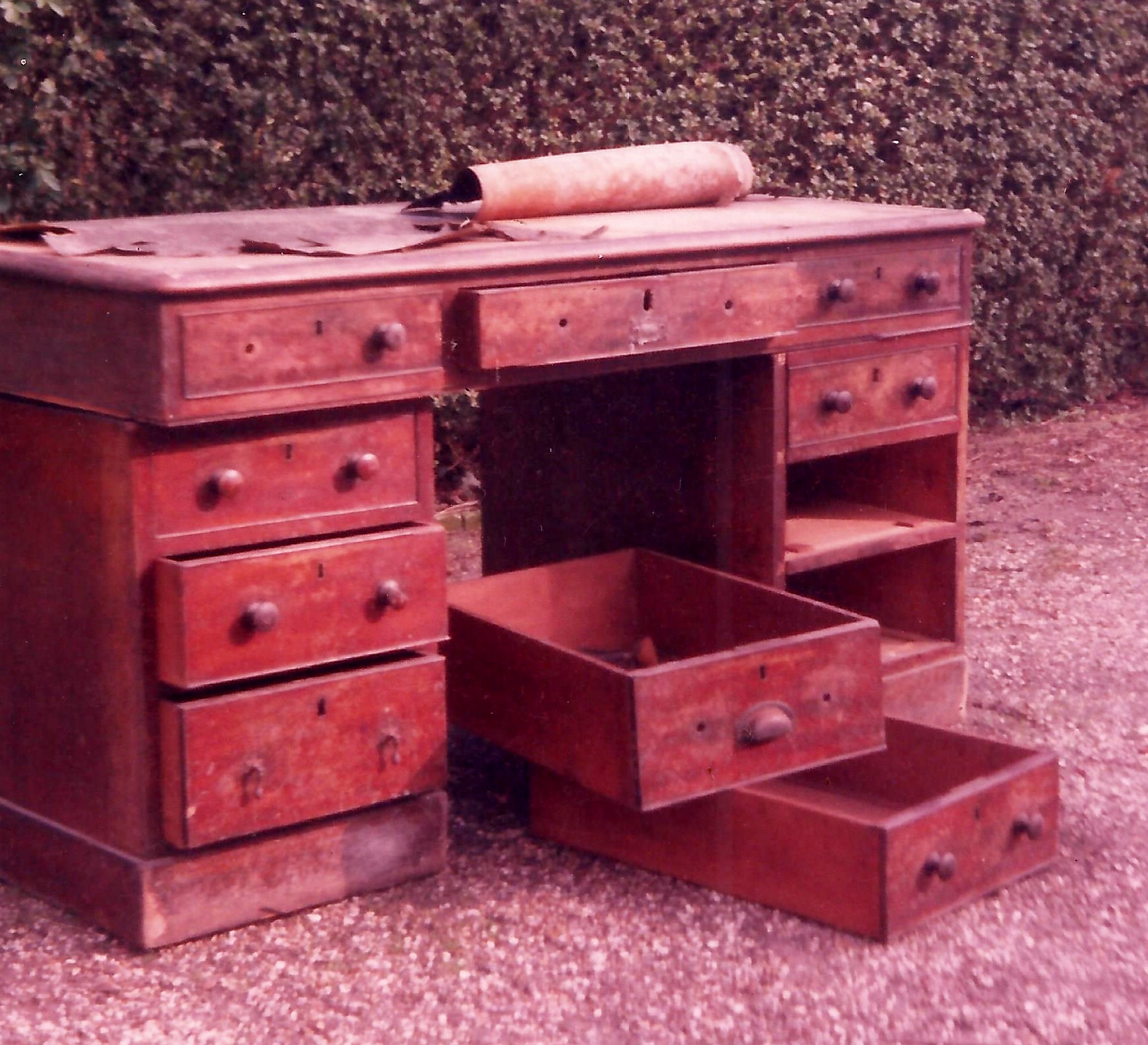 We get some interesting projects coming through the shop.. This Desk had been used a work bench in a shed behind a local butchers shop. We received in appalling condition and started to completely restore it requiring a total strip down, a few replacement parts re-polishing and a new leather top.
Once stripped we found "H of P" stamped into one of the pedestals and the research began.
We discovered that "H of P" referred to the House of Peers - the Westminster name for what the public calls the House of Lords. The desk had been in the Peers library but presumably has been sold when the new library was create in 1848.
Where the desk went for the next 150 years is a mystery but it now resides in luxury in the USA